Mid Sukhumvit remains Bangkok's Hotspot for Property Investment in 2018
Why investing in Bangkok Property?
According to Bangkok Real Estate Market Outlook 2018 by CBRE, Thailand's leading real estate consulting firm, Bangkok property market shows positive signs due to the recovery of Thai economy contributed by the growth of exports and tourism with growing consumer confidence. Foreign investors see Bangkok as a lucrative investment destination as its property price is about 20-25% lower than China with less complicated purchasing terms and conditions, thanks to the Thai law – The Condominium Act that allows a foreigner to buy and own a condo unit in Thailand 100% outright (but not exceed the 49% foreign ownership quota of the condominium). The simple process of buying and selling condos, combined with attractive returns and appealing lifestyle of Bangkok has positioned Bangkok as a lucrative property investment destination in South East Asia.
"INVESTORS SEE BANGKOK AS A LUCRATIVE PROPERTY INVESTMENT DESTINATION THAN CHINA AND WITH MUCH MORE ROOM FOR PROFIT GROWTH."
Mid Sukhumvit: Bangkok Condo Investment Magnet
Even though the property price in Bangkok's prime downtown locations, especially in Central Business District (CBD) notably the Ploenchit-Lumpinee, Sukhumvit, Silom-Sathorn areas, keeps skyrocketing, the demand for high-end condominiums in these prime areas has remained strong due to its convenient locations near mass transit stations, Grade-A office buildings, 5-star hotels, leading hospitals, international schools, chic dining and shopping hotspots that offer maximum comfort for urban living. The fierce competition to acquire prime development sites especially along mass transit lines dramatically drives up prices of both condominium and office rents. In 2017, the land price in downtown locations in some cases increased by 25-30% Y-o-Y in 2017 (Source: CBRE).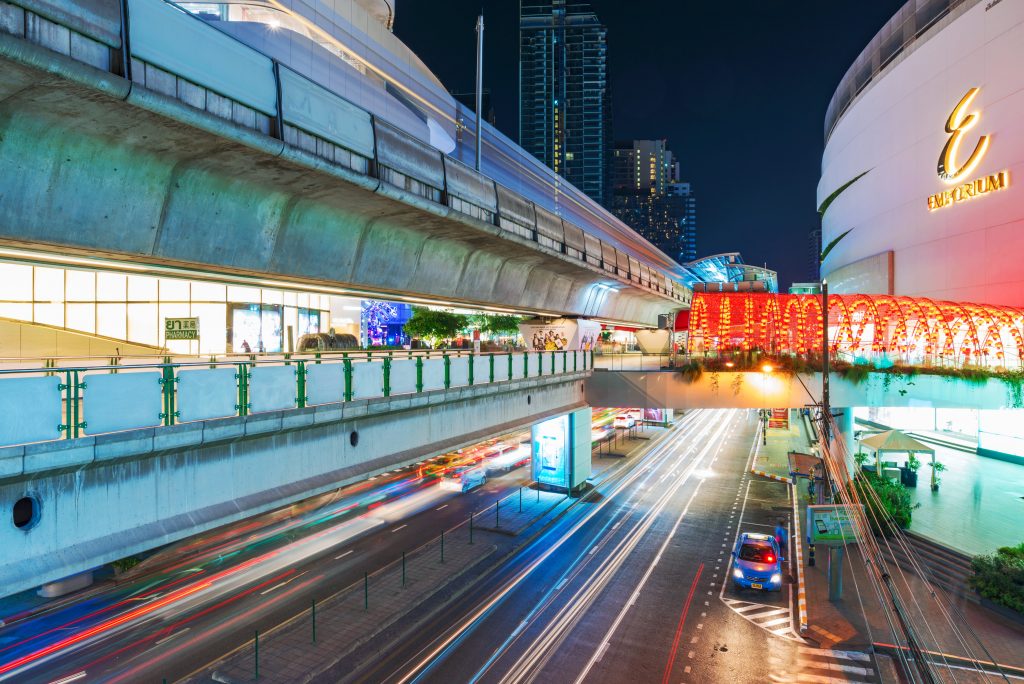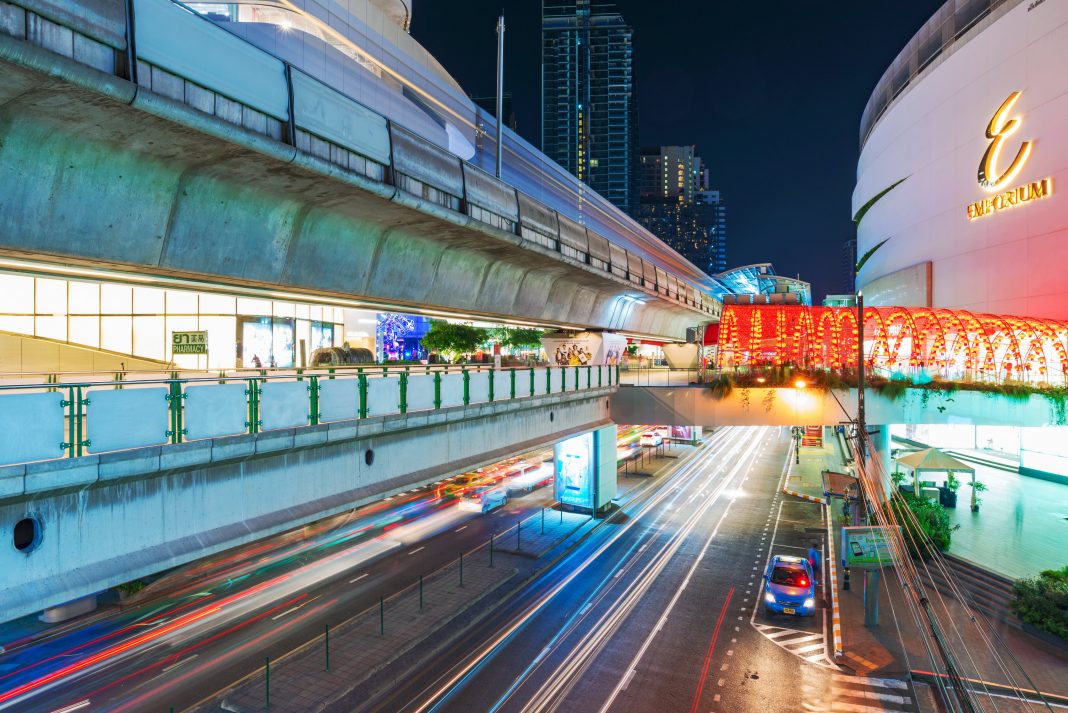 Among these prime locations, mid Sukhumvit (covering the areas of Phrom Phong, Thonglor and Ekkamai) is the most popular residential area for expatriates, particularly Phrom Phong (one of Bangkok's most upmarket neighborhoods) which has been in the spotlight over the past few years with the opening of The EmQuartier, a part of multi-billion-baht EM District's project to transform Phrom Phong into one of the biggest retail hubs of Bangkok and now the area becomes the largest expat neighborhood with multicultural lifestyle options.
PARK 24: The Gigantic Green Oasis in the Heart of Sukhumvit
"EXCEPTIONALLY DESIGNED UNDER THE CONCEPT OF 'URBAN FOREST', PARK 24 IS A PERFECT MIX OF SERENE NATURE AND MODERN LIFESTYLE."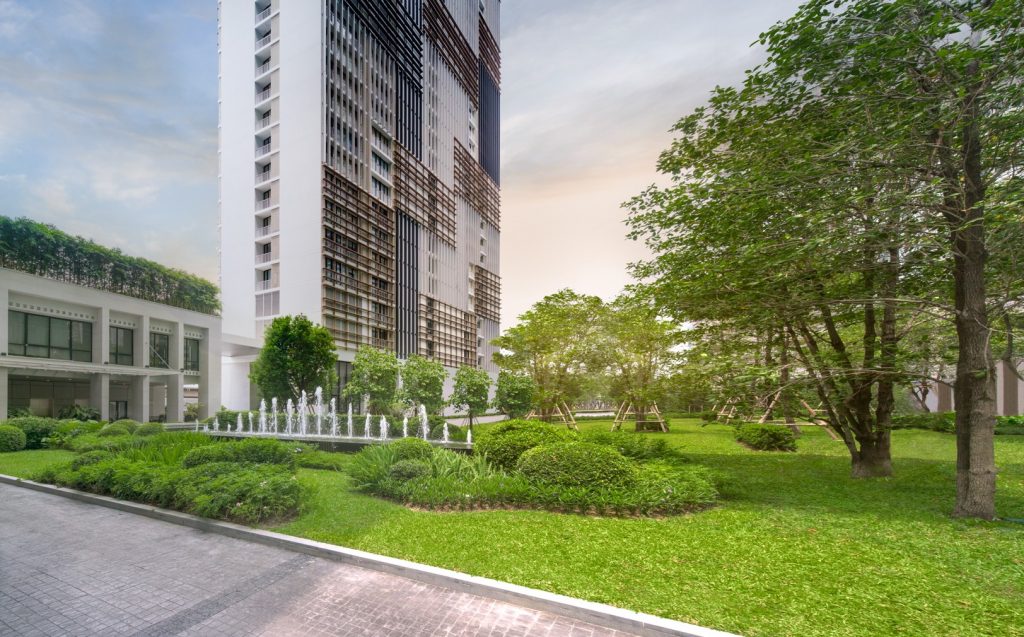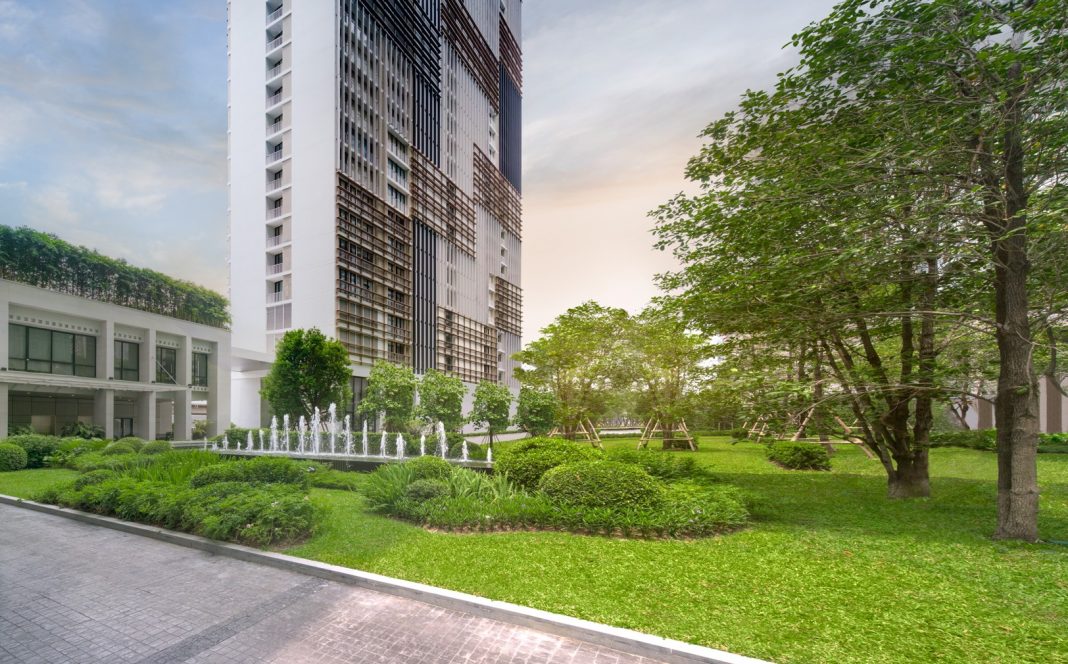 Ideally located in the heart of The EM District (comprising 3 world-class shopping complexes – The Emporium, The EmQuartier and The EmSphere) linked to BTS Phrom Phong, PARK 24, a luxury condominium by Thailand's leading SET-listed developer Origin Property, is a haven of peace sitting elegantly on a 10-rai green oasis in the heart of Sukhumvit 24. Exceptionally designed under the concept of "Urban Forest", PARK 24 is the perfect blend of serene nature and modern lifestyle of urban living. Over 80% of the project site is designed to be an expansive open space to create refreshing environment and atmosphere of sensory pleasure and relaxation. This is where you can rediscover your soul while slowing down the pace of life in a hustle and bustle of the city.
Unparalleled Design & Facilities
Once you step in the kingdom of Park 24, you will be greeted by the awe-inspiring skyscraper standing out by its aluminum fin façade design. The elegant tone of golden and grey vertical and horizontal aluminum lines perfectly matched with white wall create a wonderful contrast of colors – giving different perspectives at each side of the building.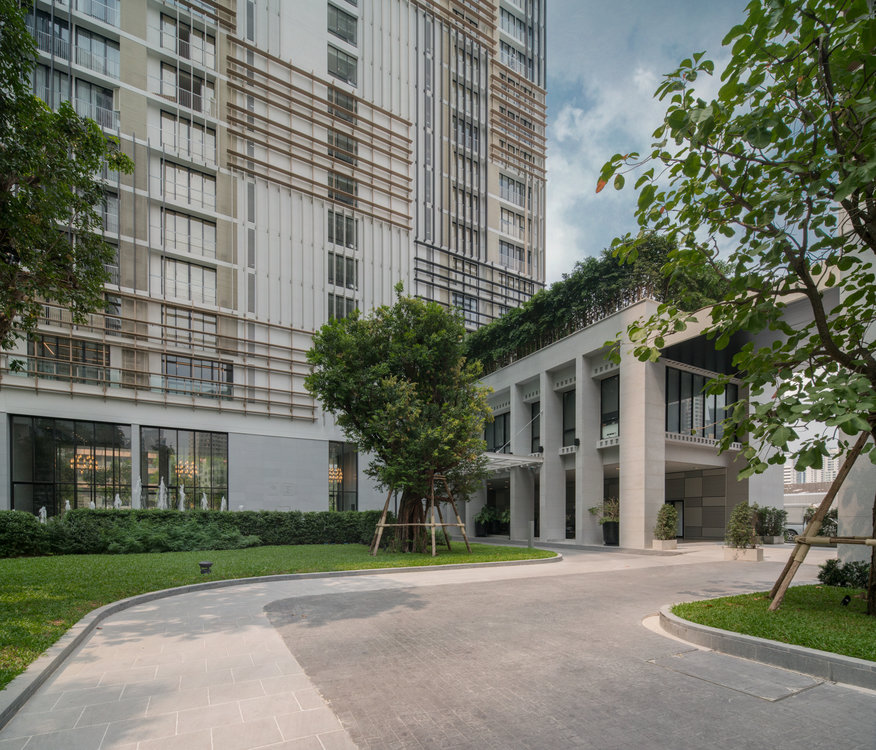 Besides it striking exterior design, Park 24 also showcases the sophisticated interior design of Grand Lobby tastefully accentuated by the finest breathtaking black and white marble flooring and eye-catching graphic wallpaper. The 7.5 meter floor-to-ceiling glass windows let in the spectacular view of greenery and natural light, creating a warm and soothing atmosphere.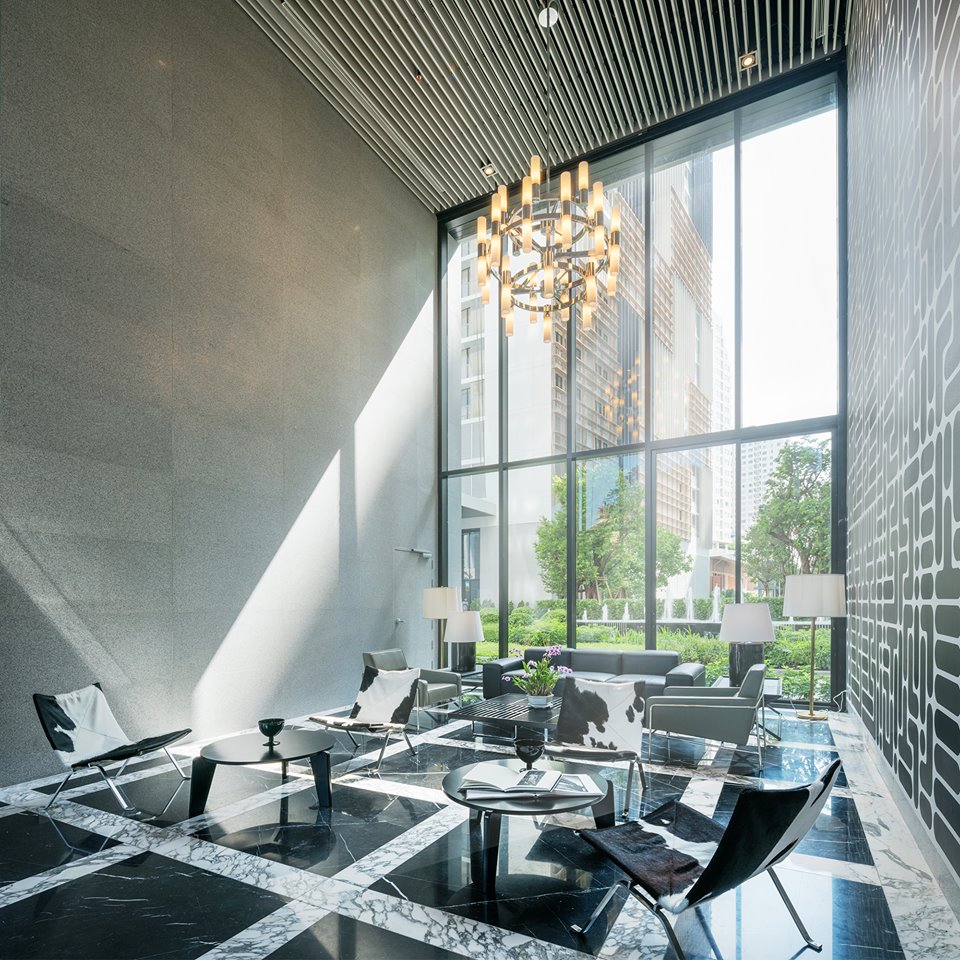 In addition, Park 24 also offers unparalleled facilities to reflect your superior lifestyle – putting you in the midst of majesty.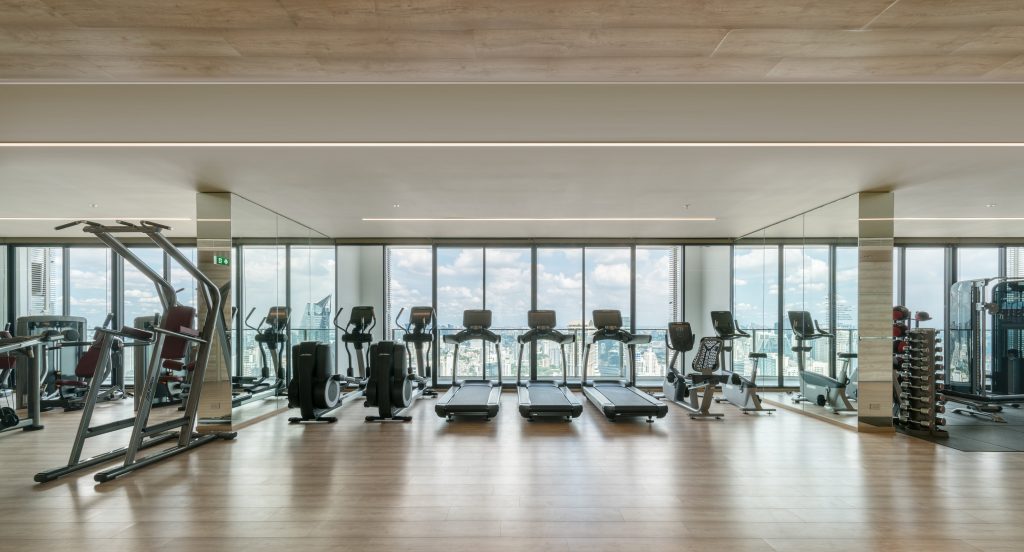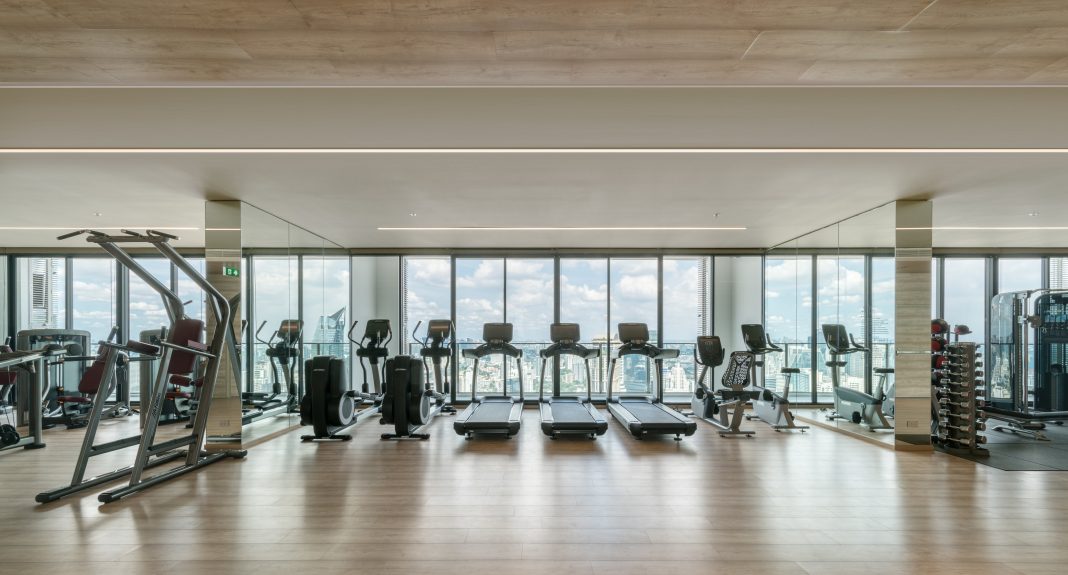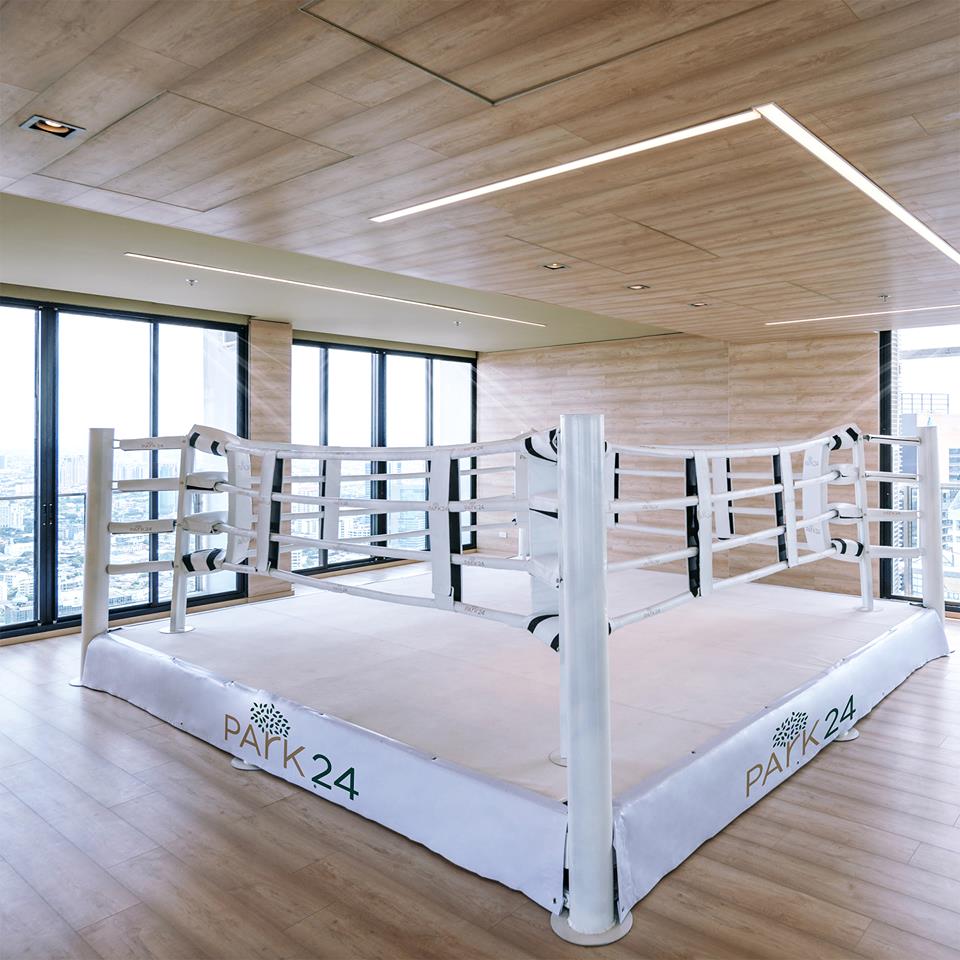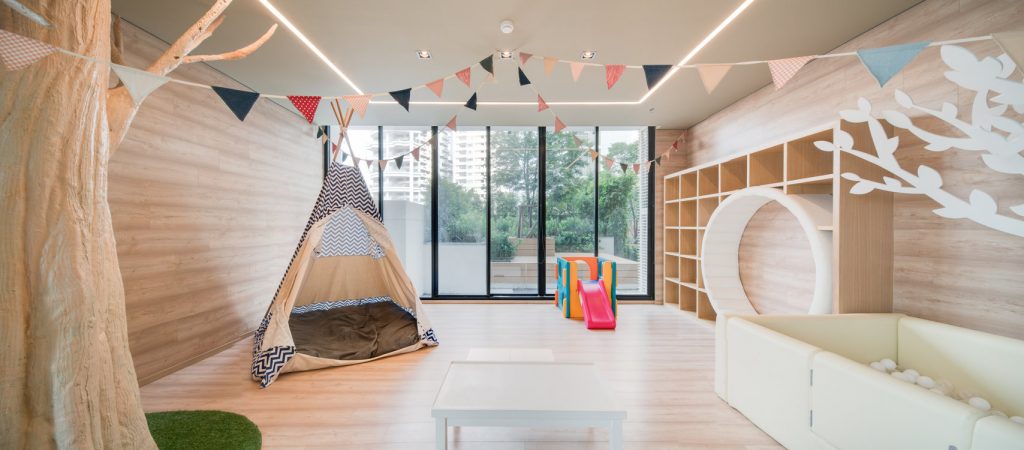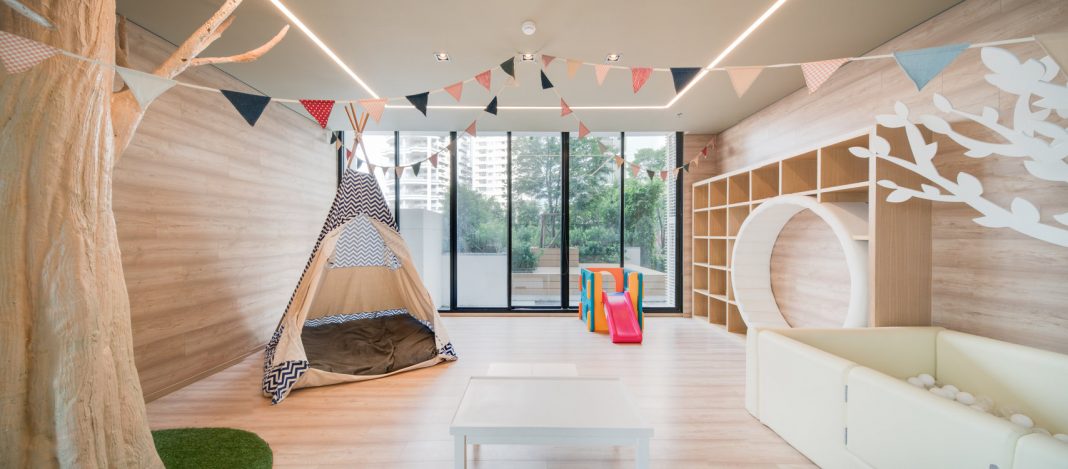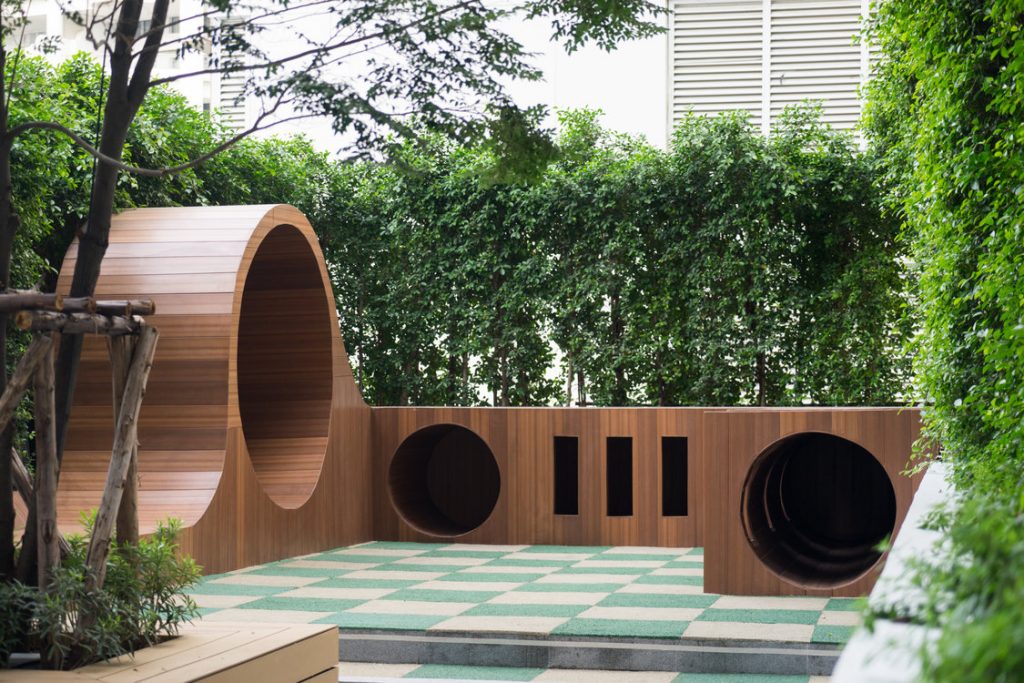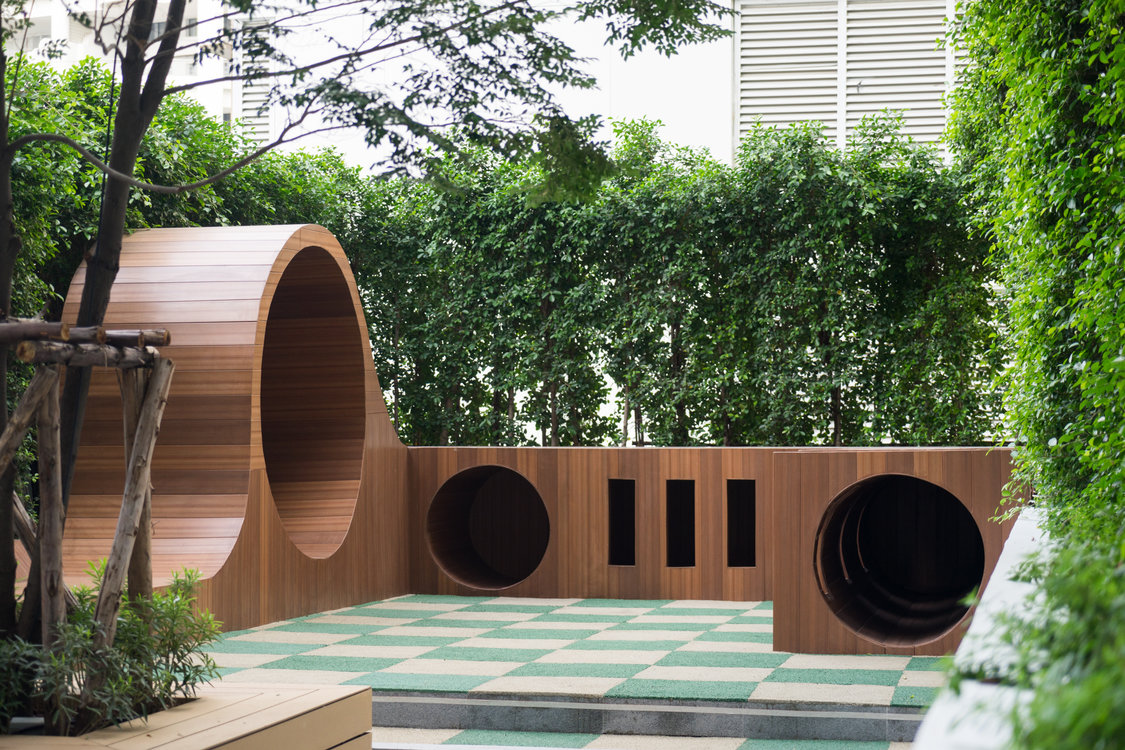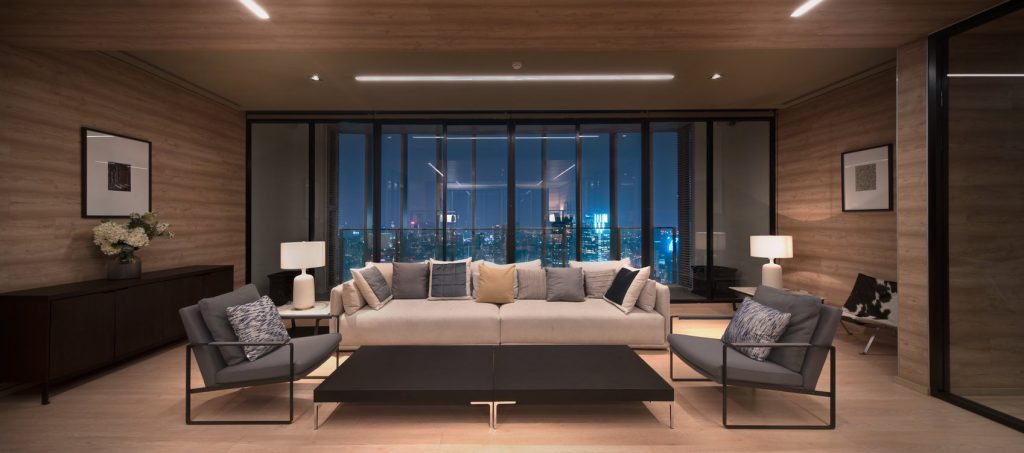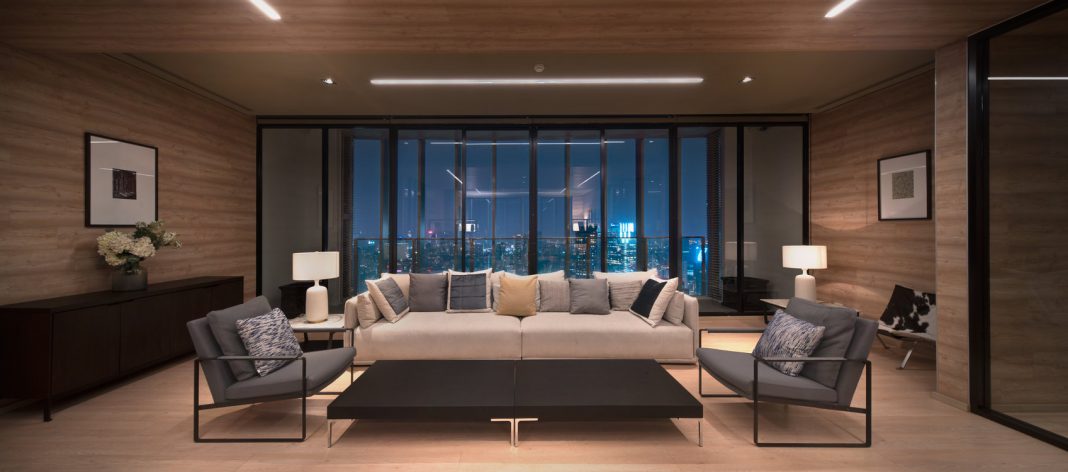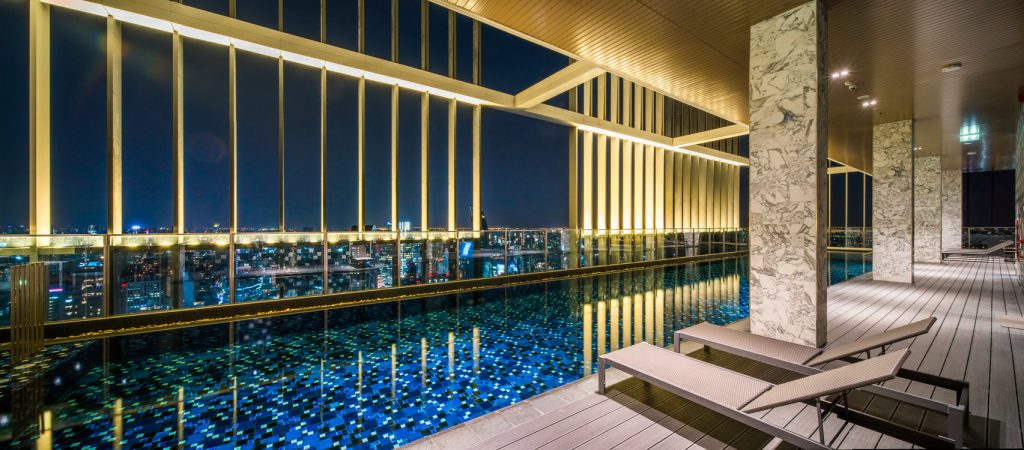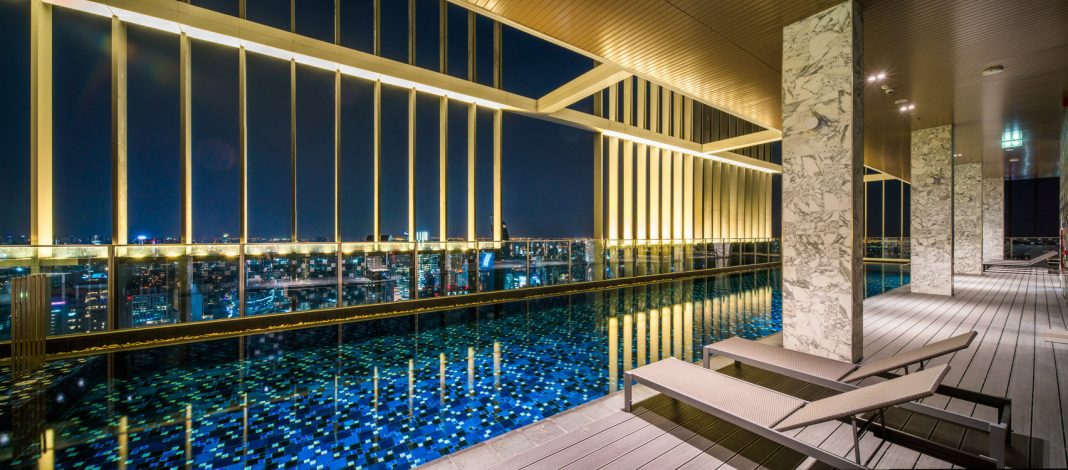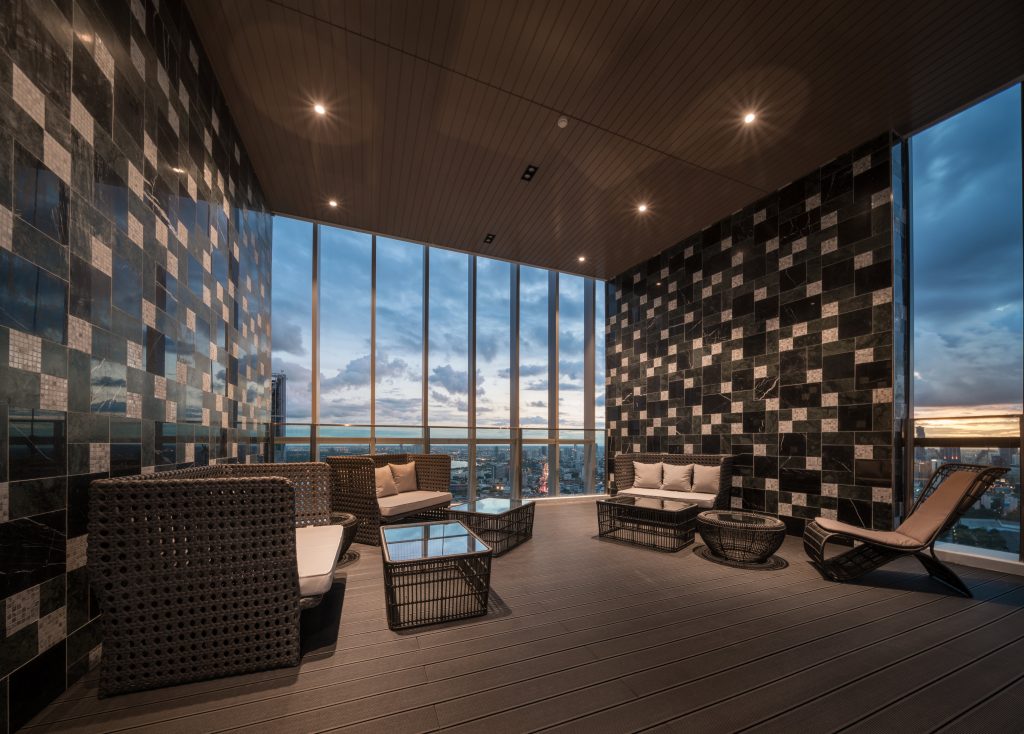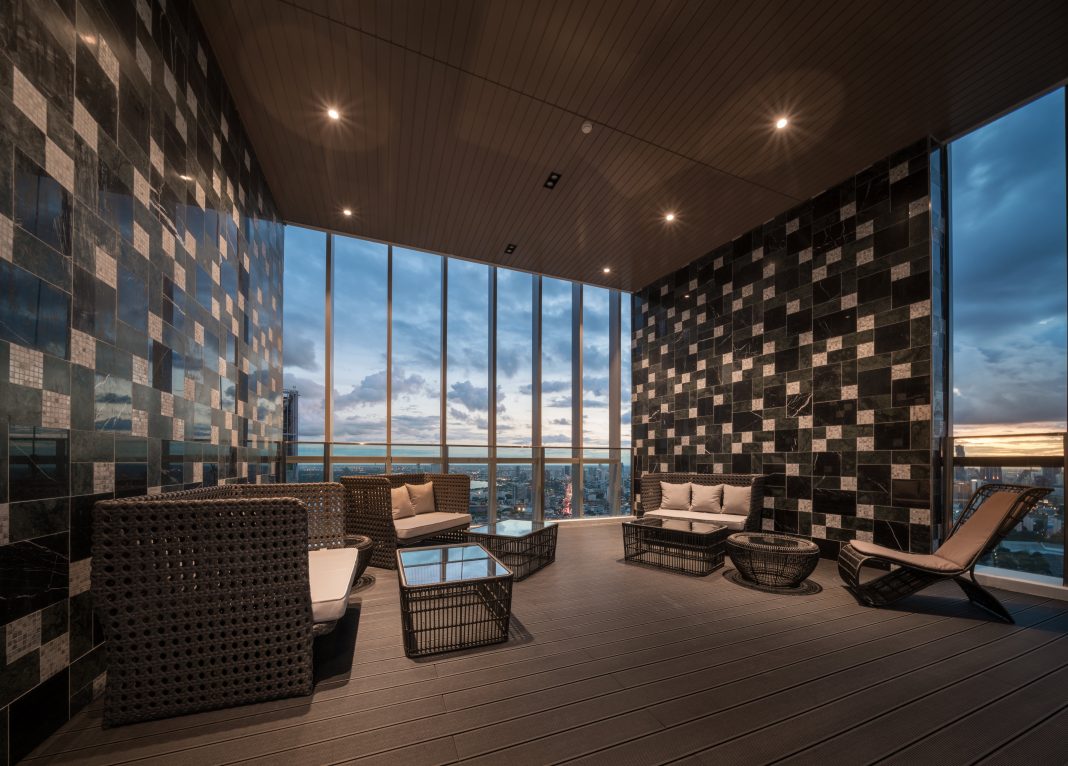 Park 24 (Phase I) comprises 3 buildings as follows:
Building 1: A 2-storey commercial building (4 units)
Building 2: A 51-storey residential building (532 units)
Building 3: A 29-storey residential building (300 units)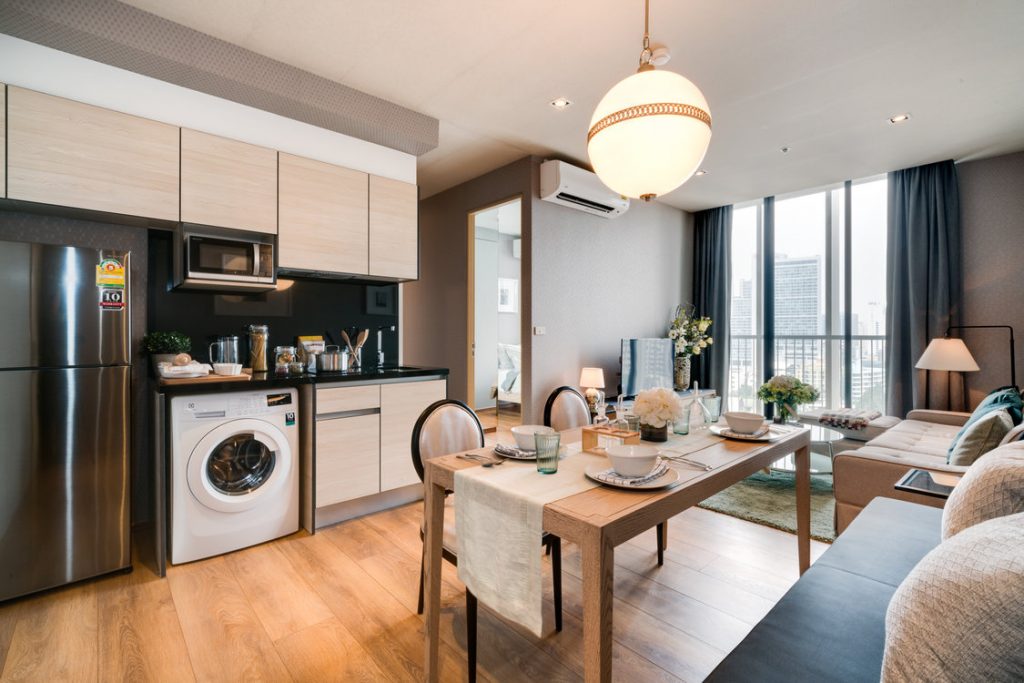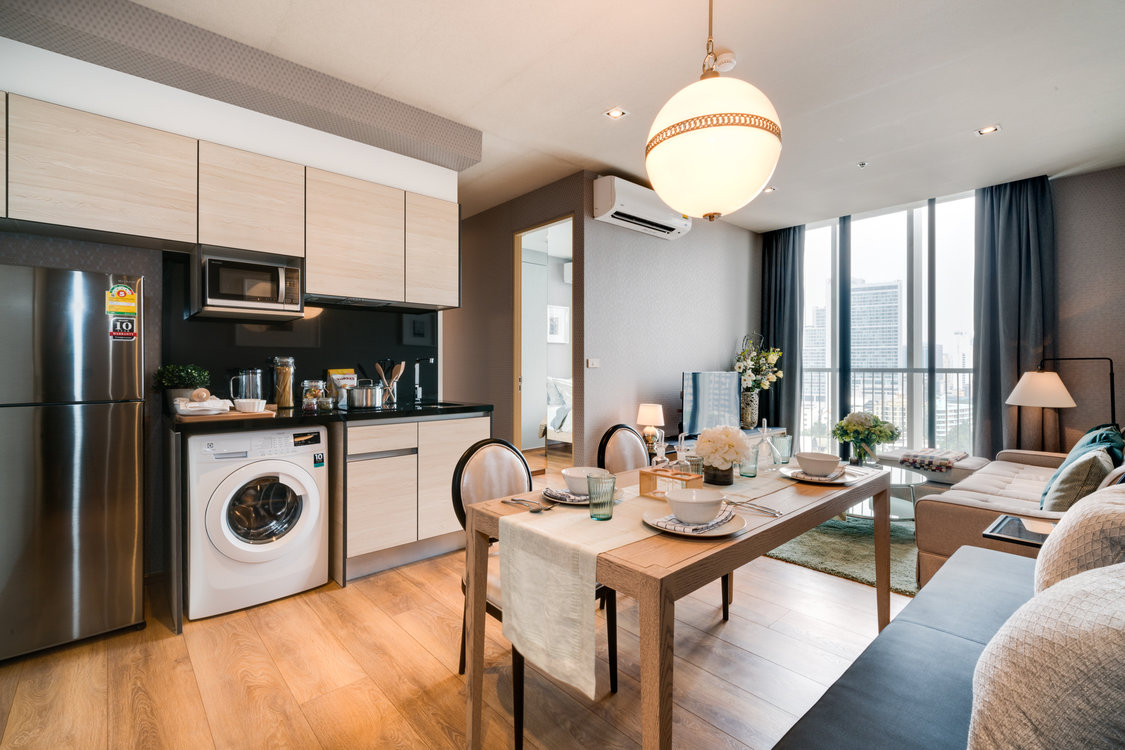 Apart from the aesthetic design and unparalleled facilities, residents will experience the utmost serenity and privacy as there are only 12 units per floor.
Why this is the RIGHT TIME to invest in PARK 24?
With the scarcity of prime CBD freehold sites and strong demand for high-end condos in prime areas, particularly in Phrom Phong, now is the time to grab the rare property like "Park 24" before the price is rising up further. In the next few years, you will also witness another exciting megaproject "Origin 24", a 4-5 billion-baht mixed-use development on a leasehold plot by Origin Property Public Company Limited (ORIGIN), located just opposite Park 24 – comprising 80 hotel rooms, 305 serviced apartment units, 3,920-sq.m. office space and 3,400-sq.m retail space to meet the real demand of the Japanese who are looking for a luxury condo unit for rent or eyeing to set up office in this prime area. This mega project will start its construction in Q4/2018 and expect to be completed in Q2/2021. Once completed, it will definitely add value to Park 24.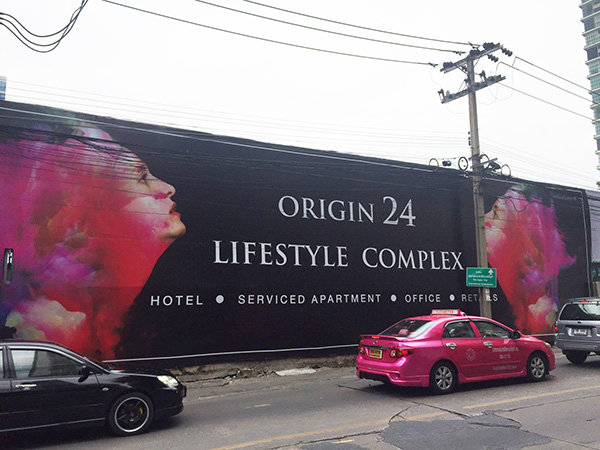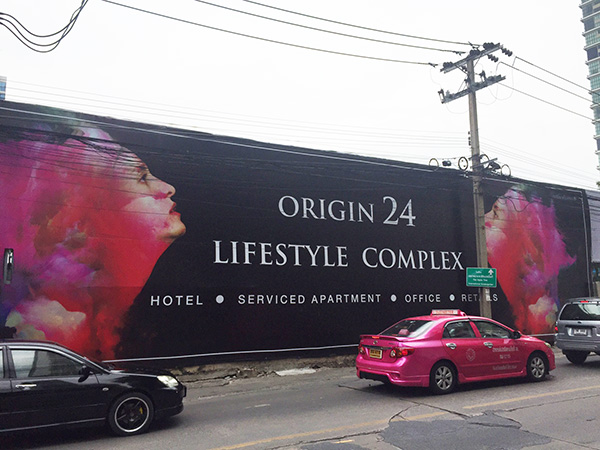 "26 MAY 18: OPEN HOUSE @ PARK 24. THE ELITE SHOWCASE OF NEWLY-DESIGNED UNITS WITH EXCLUSIVE PROMOTION FOR SAVVY INVESTORS."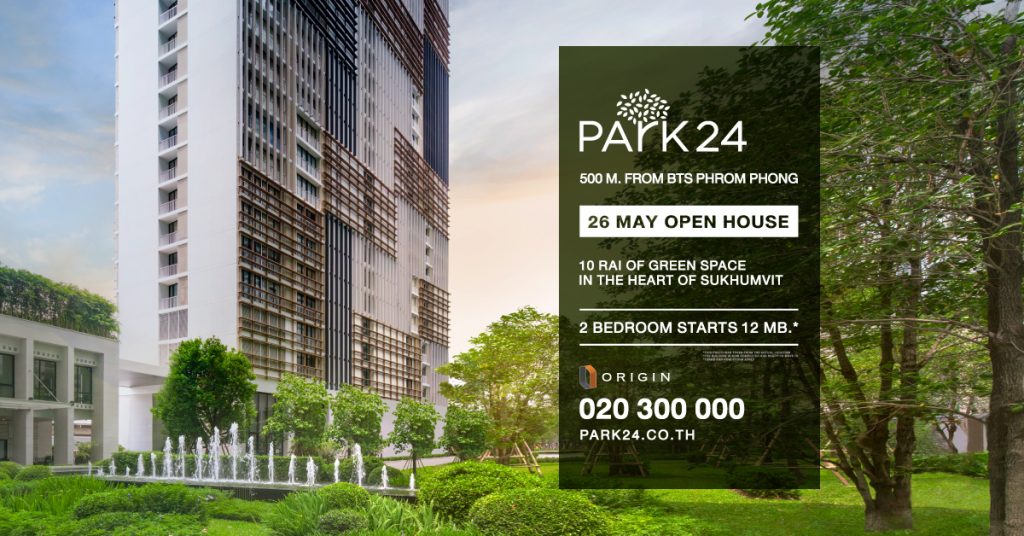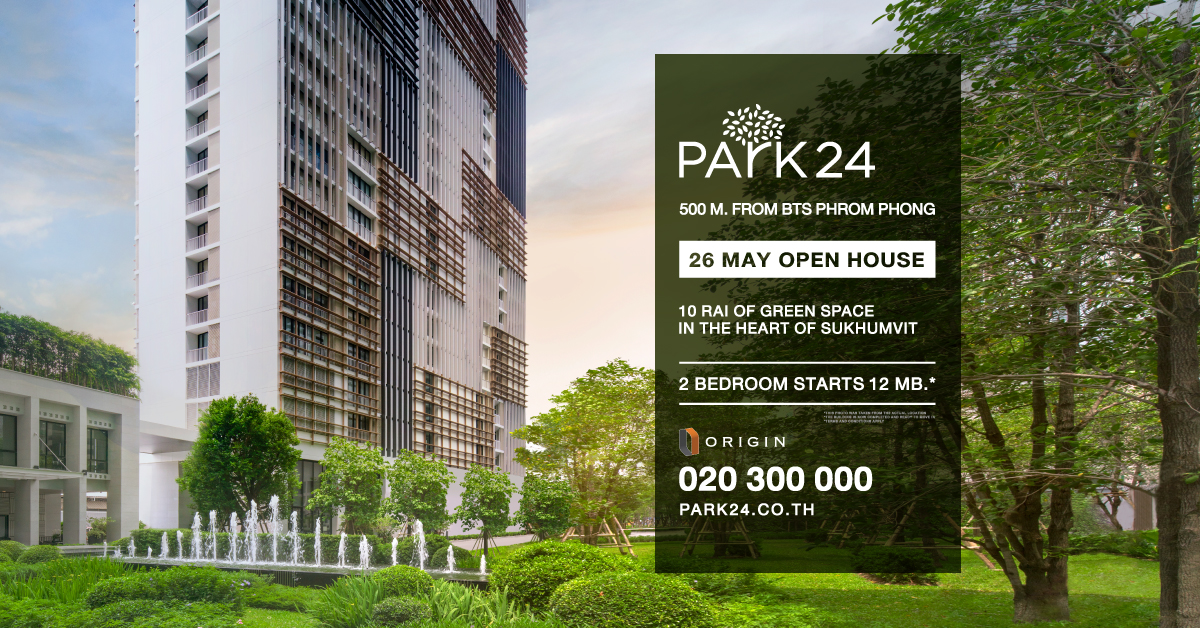 Currently, ORIGIN has just kicked off the latest promotion to invite interested customers to join the "OPEN HOUSE" to be taken place on Saturday 26 May 2018 at PARK 24 located at the heart of Sukhumvit 24 (adjacent to The Emporium Shopping Mall) and only 500 meters from BTS Phrom Phong. This is your chance to be the first to experience the elite showcase of newly-designed show units, explore unparalleled facilities and enjoy refreshing greenery amidst a 10-rai green space. A 2-bedroom unit starts at 12 million baht*
SPECIAL! Book a unit this month and stand a chance to GET DISCOUNT 500,000 baht* at the event.
An unprecedented level of luxury awaits you to explore. CLICK https://goo.gl/m5BhYR