5 Compelling Reasons to grab "Park 24", the RARE ITEM in Mid Sukhumvit
Investing in real estate is a savvy choice for those who want to increase their wealth and secure their financial future. Bangkok remains a desirable choice for foreign investors as its property price, particularly high-end properties in the prime downtown locations is much cheaper when compared to properties in popular locations like London, Hong Kong and China. Mainland Chinese are snapping up more properties in Thailand for both personal and investment purposes as China has experienced a boom in property prices in recent years. (Source: Reuters)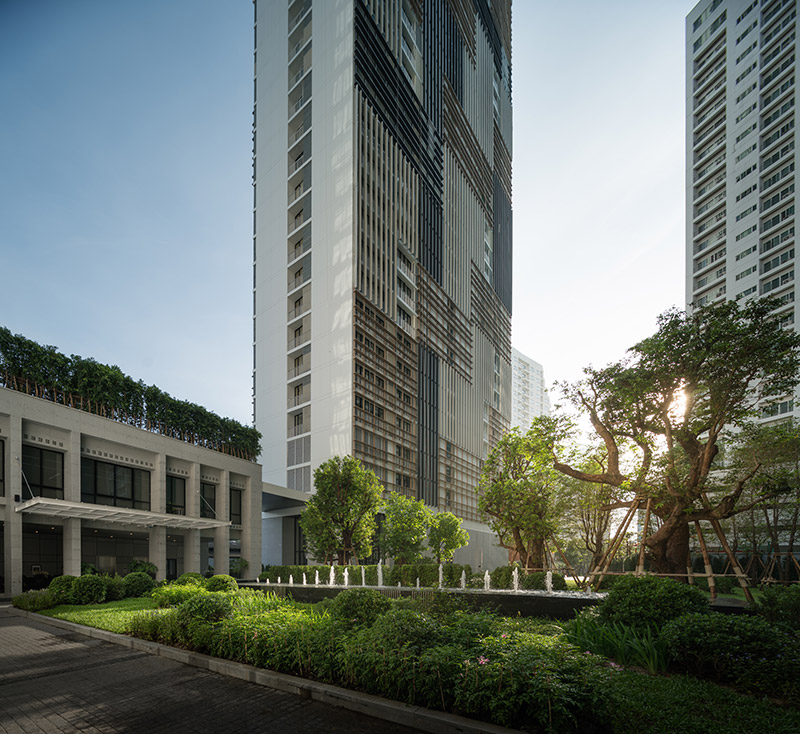 One of the most captivating properties in Bangkok with lucrative investment is "Park 24", a luxury high-rise condominium in the heart of Sukhumvit where its property value keeps growing every year. Here are 5 compelling reasons you should grab "Park 24".
PRIME DOWNTOWN LOCATION WITH UNBEATABLE PRICEPark 24 stands on the last great stretch of land in the heart of Sukhumvit 24. Strategically located in the heart of Bangkok's Central Business District (CBD) next door to BTS Phrom Phong and The EM District, the world-class shopping center, comprising The Emporium, The EmQuartier and the upcoming EmSphere, not to mention the sprawling public park "Benjasiri", Phrom Phong becomes a desirable neighborhood of high-end properties and very popular among expat residents, particularly the Japanese.


The EM District, the world-class shopping center, comprising The Emporium, The EmQuartier and the forthcoming EmSphere (Cr. Photo by DDProperty)

Today, Sukhumvit 24 becomes one of the largest expat communities surrounded by 5-star hotels, luxury residences, chic restaurants and cafes. For the past 3 years, the land price of the Phrom Phong area is jumping by 9-10% per year.

Hilton Hotel Sukhumvit 24

Isshin, Authentic Japanese Restaurant in Sukhumvit 24

ATTRACTIVE RENTAL YIELD
To ensure the best return on investment, location is one of the top considerations. Park 24 is at the heart of the finest the city has to offer. Based on CBRE's leasing transactions, Sukhumvit records the highest rental demand, accounting for 60% of total transactions. Connectivity to the BTS skytrain station, shopping malls, restaurants, hotels, schools and hospitals make Sukhumvit an attractive area among expatriates. Among the desirable areas in Sukhumvit, the area around BTS Phrom Phong is more popular than others.
In addition to location, unit type is another key to ensure good return. While one-bedroom units account for the largest CBD supply (51%), two-bedroom units show the highest rental demand among expatriate tenants, accounting for 43% of CBRE's leasing transactions. Another key factor to maximize the investment return is the unit design, furnishing and facilities which are also important considerations for a tenant.
(Source: CBRE)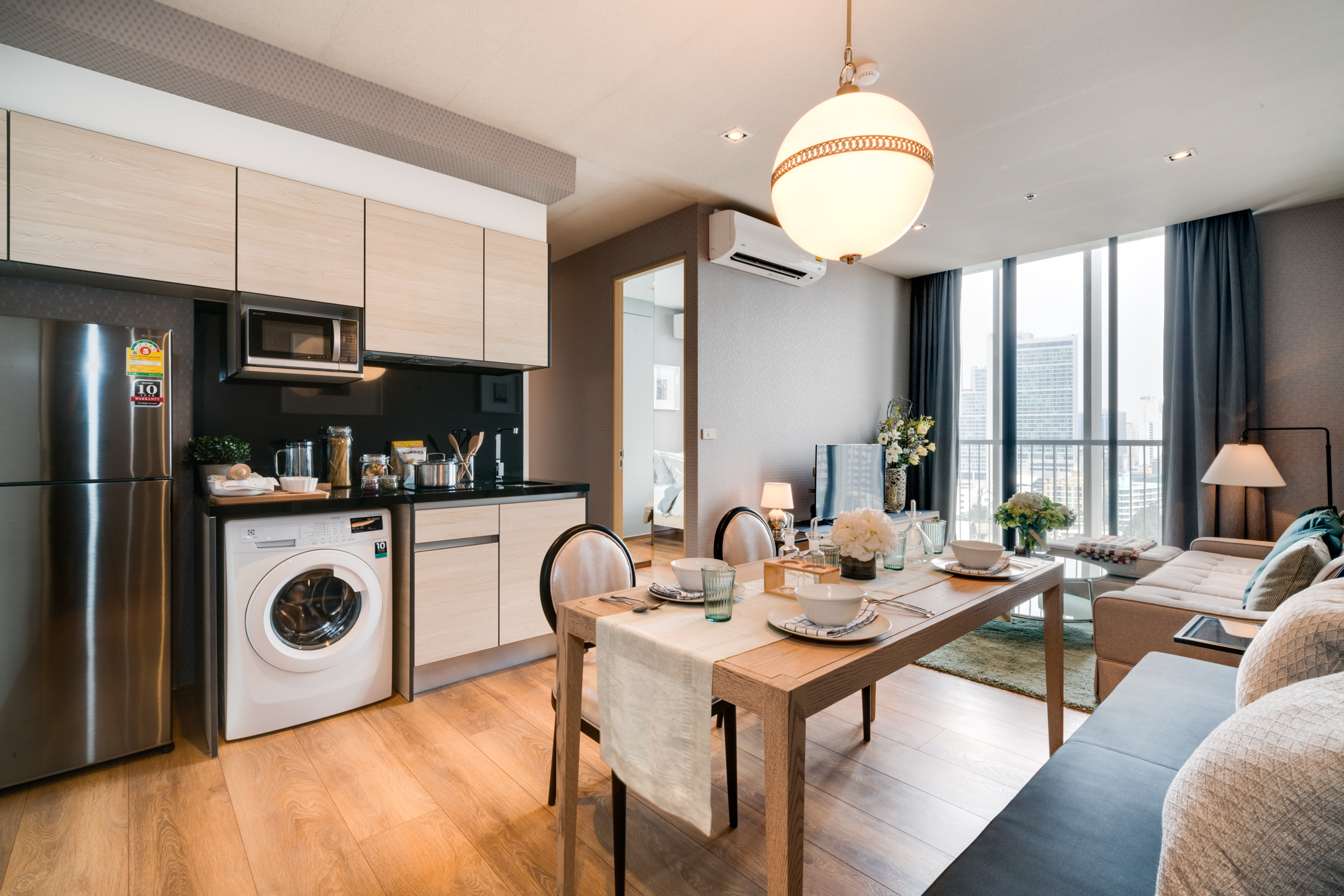 Park 24 just kicks off special promotion for 2-bedroom unit, coming with distinctive fully-furnished design priced starts at 12 million baht* with 5% rental yield (Source: Hipflat) which is a significantly higher than bank saving rates. Apart from rental returns, owning a quality prime property in the medium- to long-term is also certain to bring capital gains.
3. SOPHISTICATED DESIGN & FIRST-CLASS FACILITIES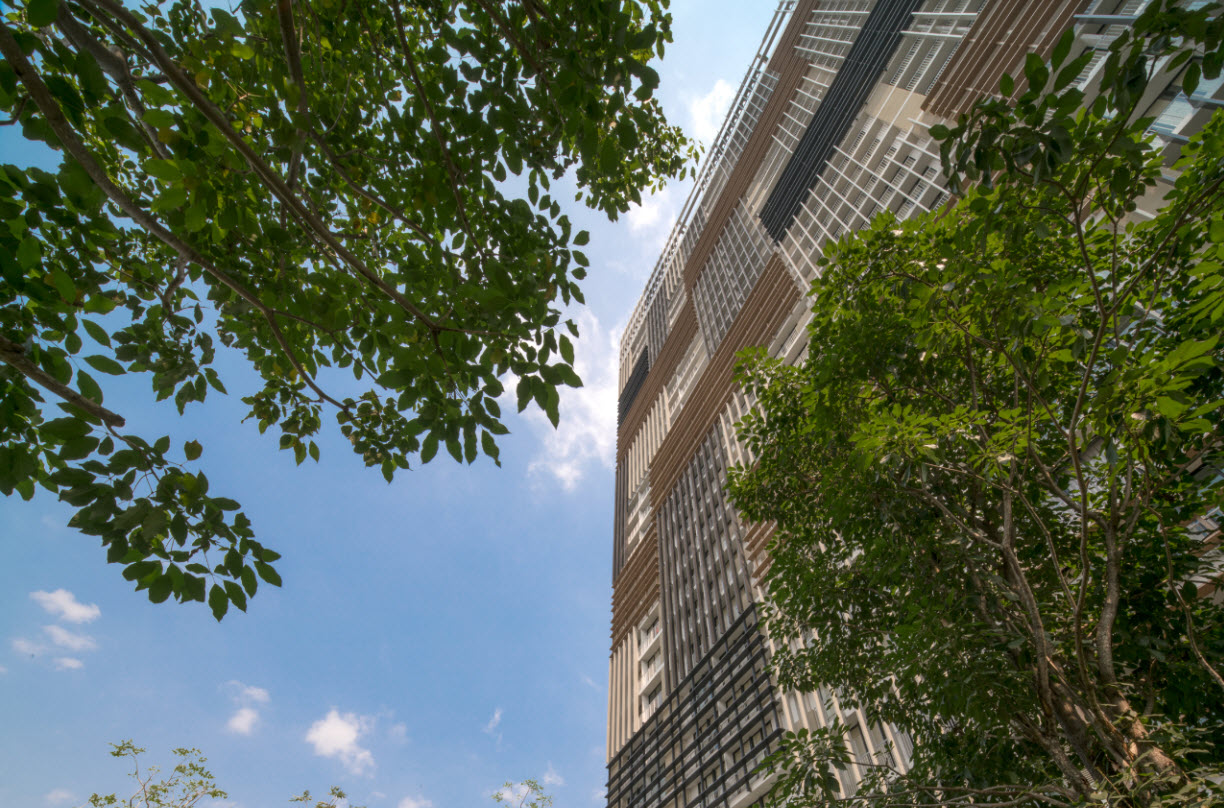 Standing elegantly in the heart of Sukhumvit 24, Park 24 stands out by its awe-inspiring aluminum fin façade design accentuated by the overlapping of vertical and horizontal lines that give different perspective. Being the only luxury residence with a 10-rai green oasis in Sukhumvit, its 40-meter Cloud Pool also boasts of sitting at the highest point in town where you indulge in the stunning view over the heart of Sukhumvit, not to mention 800-sq.m premium Active Floor where you enjoy unlimited workout with state-of-the-art fitness equipment, knock down your stress in a boxing gym and balance your body and mind at an expansive yoga area with a panoramic view of the city.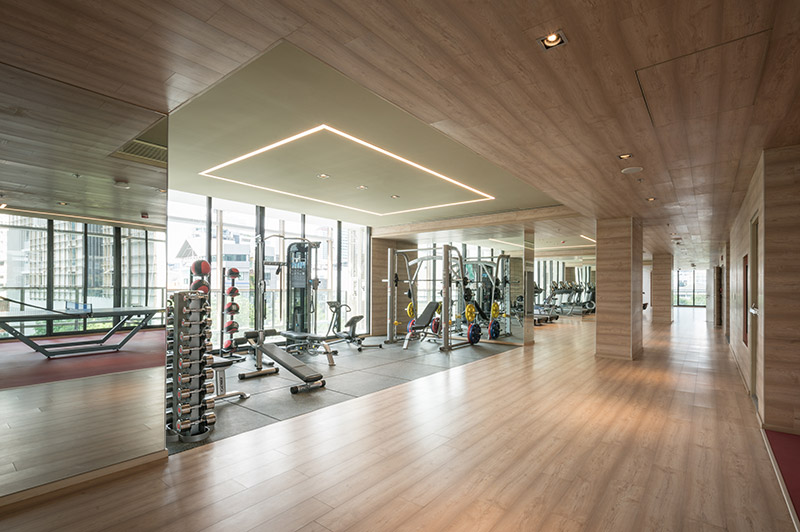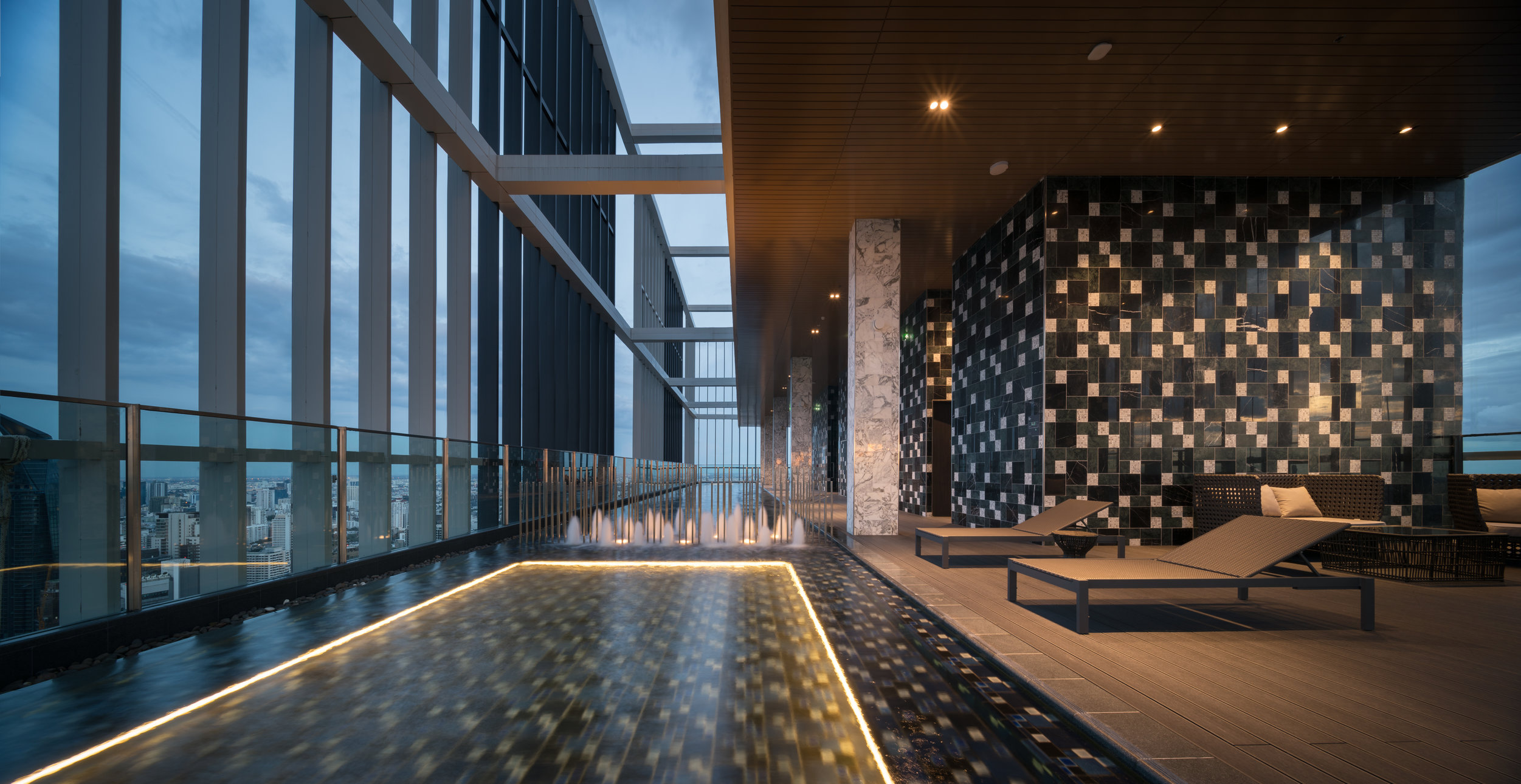 4. DEVELOPED BY THAILAND'S LEADING DEVELOPER
Park 24 is developed by Origin Property Public Company Limited (ORIGIN), Thailand's leading SET-listed developer with a proven track record of successful completed residential projects ranging from condominiums, single detached and twin houses to mixed-use projects with excellent after-sales services.
Following the tremendous success of "Park 24", ORIGIN plans to unveil its sisters in the near future – all are sitting at the very best prime downtown locations. One of them will be strategically nestled in the heart of Thonglor, one of Bangkok's liveliest neighborhoods known for its excellent choice of upmarket and chic restaurants and entertaining hangout spot for night owls!
5. MEGA PROJECT TO SHAPE THE FUTURE OF THE AREA
Keep your eyes open for the forthcoming mixed-use project "Origin 24" sitting opposite "Park 24", comprising hotel & serviced apartment units as well as offices for rent and retail space which will significantly increase the value of the property in the area. This 4-5 billion-baht mega project will start its construction in Q4/2018 and expect to be completed in Q2/2021. Once completed, it will definitely shape the future of Sukhumvit 24.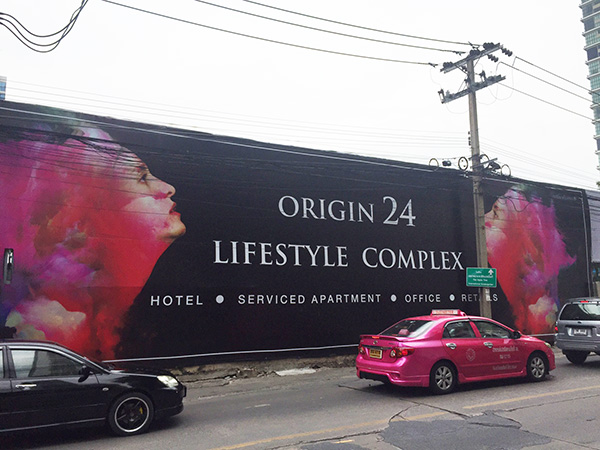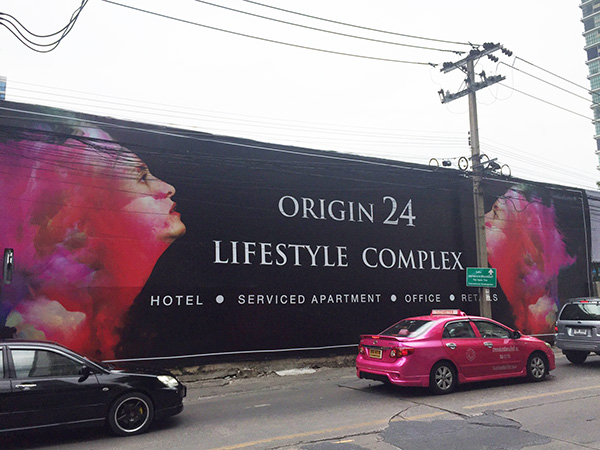 So, this is the right time to grab the right property in Bangkok's most ideal location.
Make a smart investment now before the price is further rising. CLICK https://goo.gl/wBL6FS